Many people are hoping that you can Be Somebody's Reason to Smile.
The Health Reason to Smile
When you smile, your brain releases tiny molecules called neuropeptides to help fight off stress. Then other neurotransmitters like dopamine, serotonin and endorphins come into play too. The endorphins act as a mild pain reliever, whereas the serotonin is an antidepressant. (Read more about The Health Benefits of Smiling)
This quote coloring page is perfect for hanging up on the wall or add in to your scrapbooking projects. Or you can color this at a smaller size and give it as a greeting card to a special friend or family member.
Looking for more motivational adult coloring pages? Check out my collection of Motivational Quotes
This file was first introduced to the my Coloring Page Subscription!
Already a subscribing member of the club? Log in to continue to your subscription box.
Already logged in? Try to refresh the page!
Not a member yet? Join Today!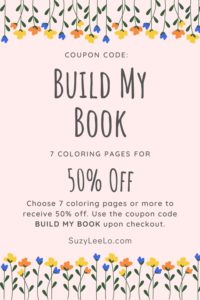 ---
This purchase includes:
? 1 Printable Adult Coloring Page.
? PDF US Letter (12.5 x 12.5 inch) document.
Colored samples are not included with the download.
---
⭐️ This is an instant download listing. (No physical item will be mailed)
This download is for your personal use only and may not be redistributed or resold.
Read full Terms of Services here.