Do you have any affirmations you like to say to yourself throughout the day? I've known it to be helpful to place notes up around the home wherever I find my eyes frequent most. Where I brush my teeth and hair, at the kitchen sink, cooking dinner for the family, etc.
affirmations on the wall can help if I find something I need to work on within myself. What we say out loud and inside our head is very powerful. And having a gentle reminder on the wall as you walk down the stairs or put your shoes on to leave for work can be helpful!
I've started a project to create wall plaques with Affirmations that correlate to one of the Chakras. Now available in the store.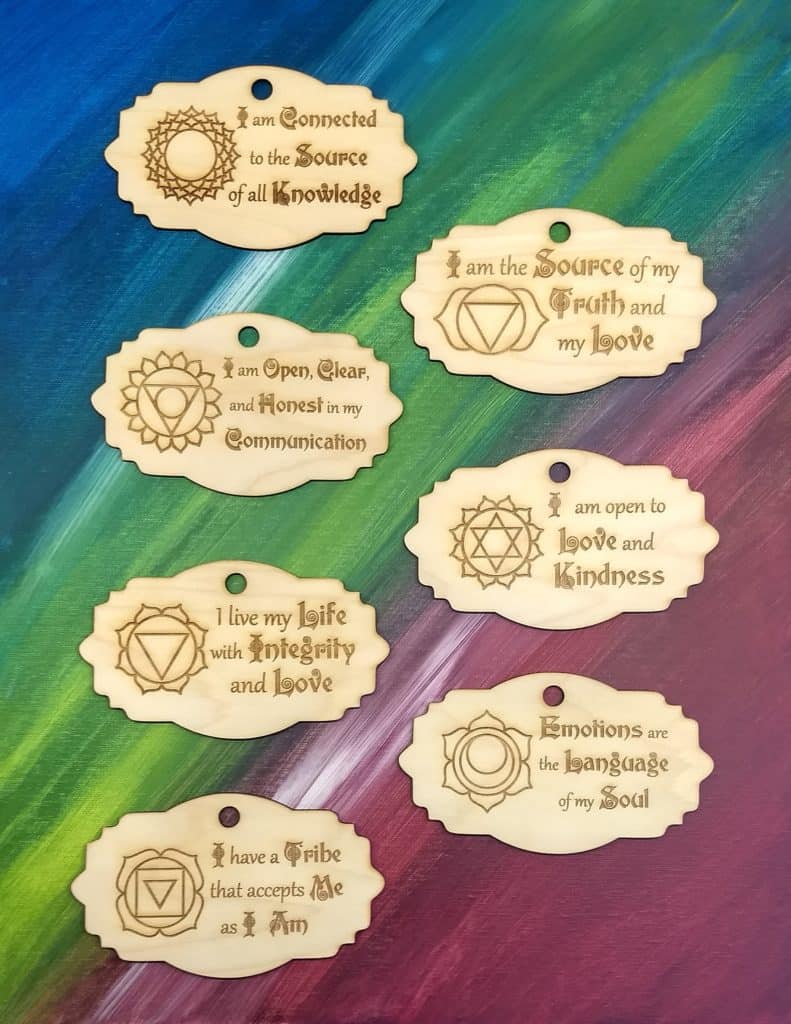 Chakra Affirmation Plaques
Chakra Affirmation Plaques. Messages that reflect healing intentions for the Chakras. Buy the set and get one free! Customize with your own affirmations.