This is a Zazzle Designer Tip for my fellow Zazzle creators. Do you want to know how to allow a customer to fill a special shape with their own photo?
In this article, I will show you how to create this Postcard.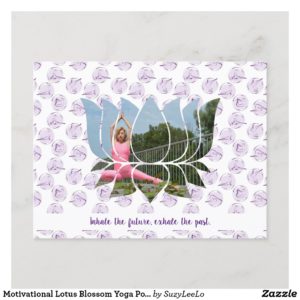 Find & prepare your files
You will need an svg vector file that you want your photo to fill (aka Mask or Clip). I will work with a lotus flower from Openclipart found here: https://openclipart.org/detail/309349/lotus-flower-silhouette-icon
And you will need a stock photo you would like to use. In this example, I will work with this photo: https://www.pexels.com/photo/slim-woman-stretching-legs-during-yoga-training-4829872/
(OPTIONAL) Open your vector file locally first and see how the stock photo will work. Crop the photo to match the dimensions of the vector if desired.
Bring your assets into the Zazzle Designer
In your product designer upload your vector and cropped stock photo.
2. Size your photo to the edges of your vector.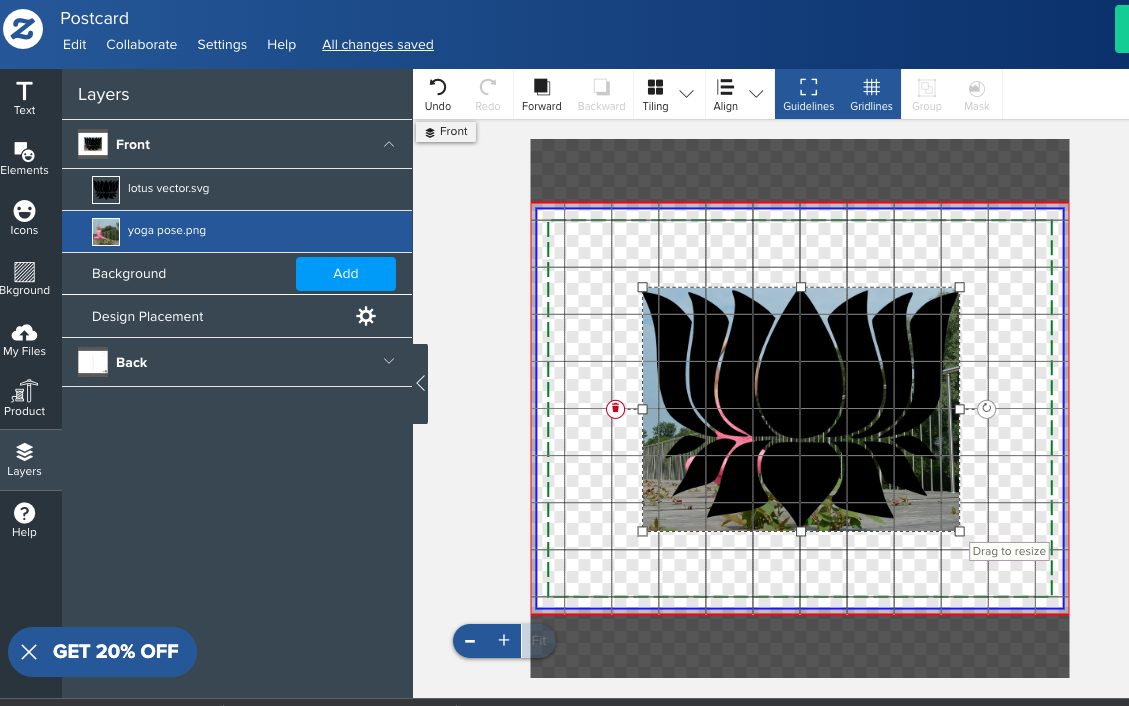 3. Make sure you set the photo to be a template object. IMPORTANT: Set Inner fit/fill to Fill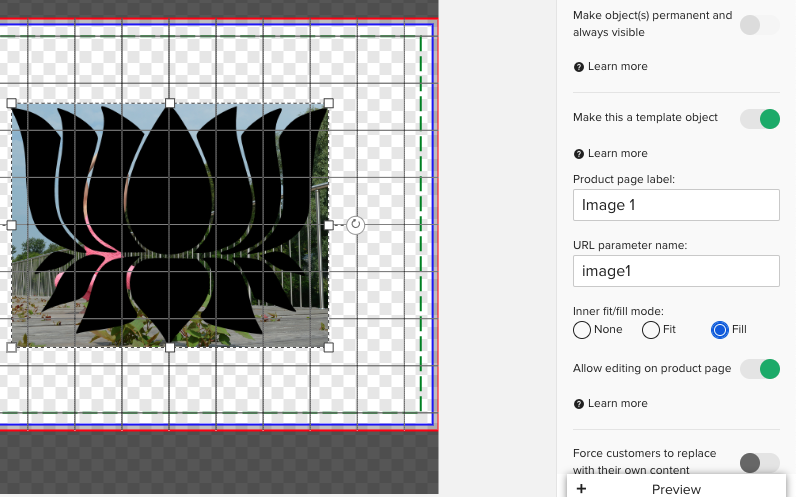 4. Ensure your photo layer is below the vector.
5. Select both the vector and photo at the same time. Push the mask button that appears.
5. Finish with any of your additional design elements.
Voila. 🙂 Finished Postcard that can be personalized with photo and quote.
See this sample in my store: https://www.zazzle.com/motivational_lotus_blossom_yoga_postcard-256093330072490661