Chakra Affirmations » home, office, and yoga studio
I've always enjoyed gentle reminders on any topic, especially coming from a kind voice. That's where these chakra affirmations plaques can help you! They are a great way to activate your own inner voice and gently remind you of the positive space you could reside in.
Use them during your Chakra Meditation practice. Hang them up in places in your home and work space to give you encouragement throughout the day. Share them with someone who would enjoy this mindfulness gift.
How Affirmations Work
Inner dialogue is very important during any transformation to a better version of you. Utilizing affirmations is a great way to rewire the brain and form better ways to respond to challenging situations. Because the brain has the ability to form and reorganize synaptic connections (Neuroplasticity) we have the ability to literally change our brain with the use of affirmations. Therefore, repeating positive affirmations can be a helpful tool that will change your life.
I've found it helpful to place your positive affirmations up around the home wherever your eyes may frequent most.
Where I brush my teeth and hair,
at the kitchen sink,
cooking dinner,
putting on your shoes, etc.
Be sure to rotate them on a regular basis. The mind has a tendency to overlook something that's been there for a long time…. So mix it up! Swap your affirmations around every few days. Your mind will appreciate it.
Tell me about yours!
I have been able to create some great affirmation plaques for people.
Check out some samples: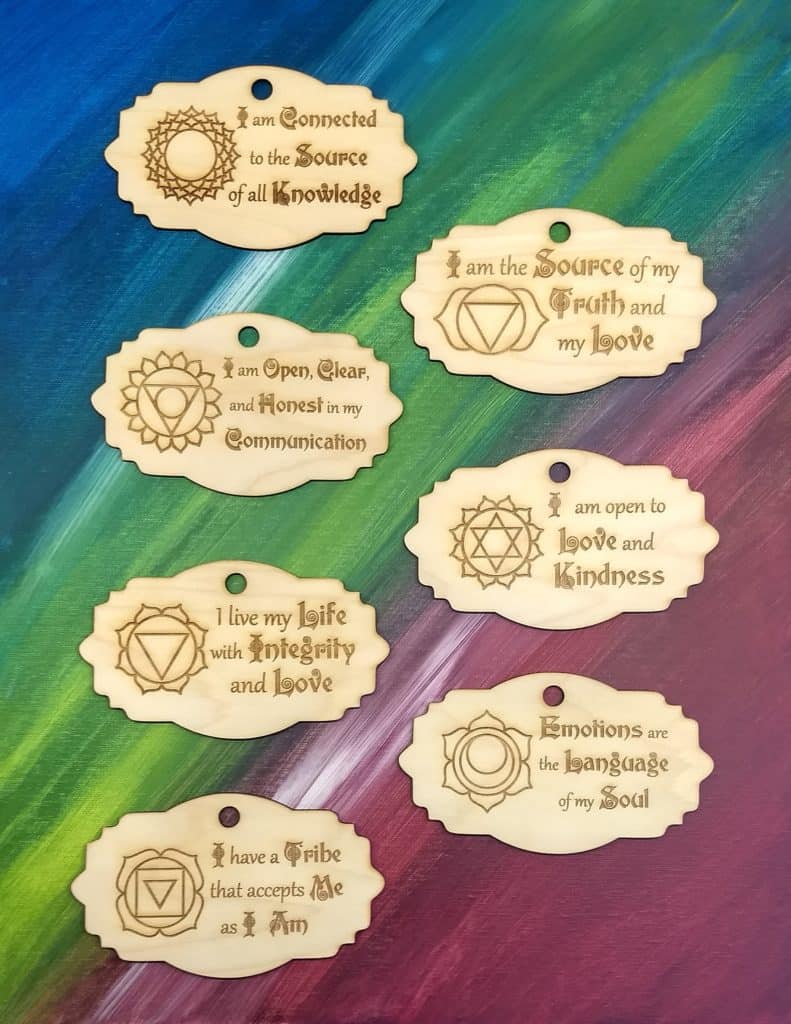 Chakra Affirmation Plaques
Chakra Affirmation Plaques. Messages that reflect healing intentions for the Chakras. Buy the set and get one free! Customize with your own affirmations.
Comments
Like!! Thank you for publishing this awesome article.